---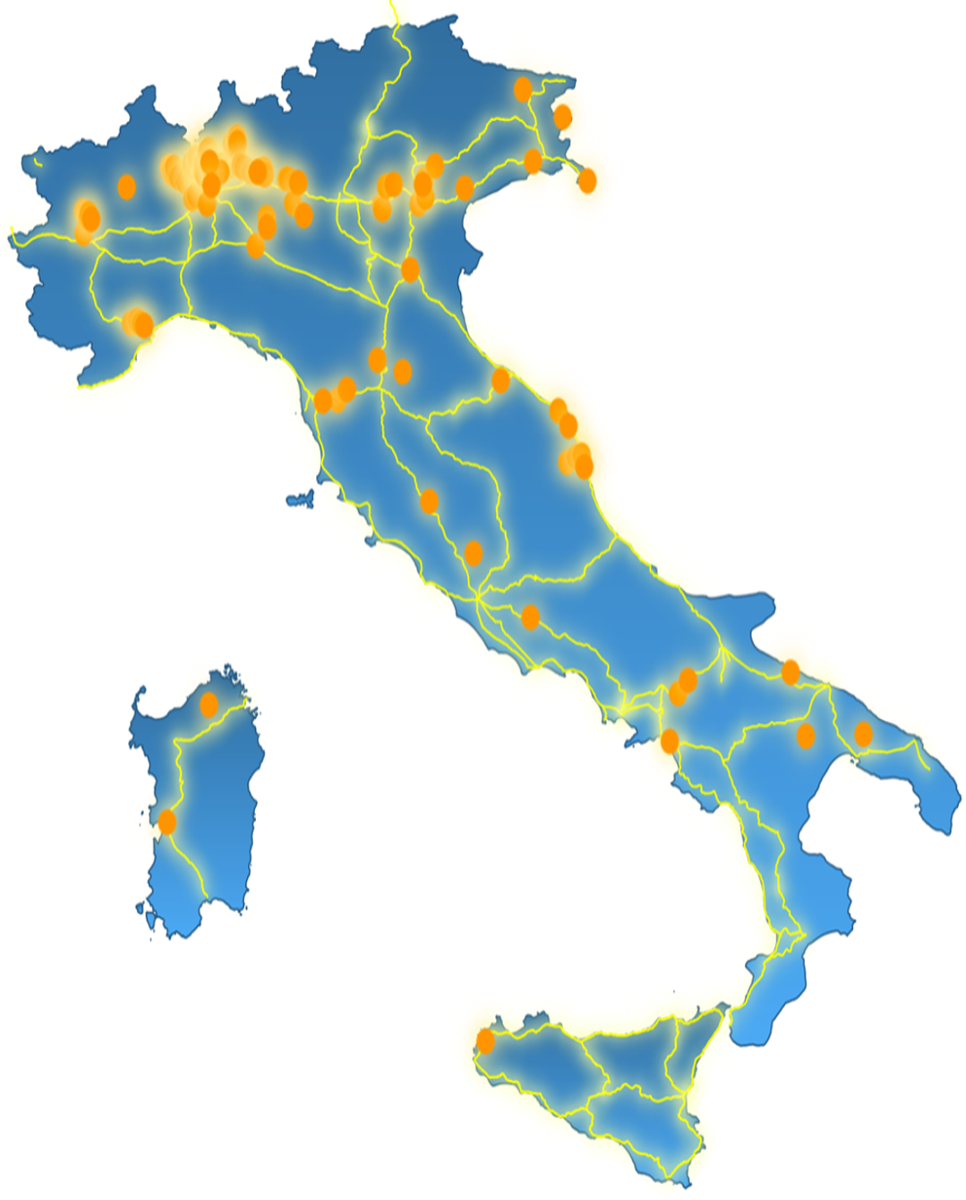 L'infrastruttura ULTRAveloce
per i distretti industriali italiani
---

---
I distretti industriali italiani.
I distretti industriali sono entità socio-territoriali in cui una popolazione di imprese industriali si integrano reciprocamente. La produzione ed il successo dell'industria manifatturiera Italiana è in buona parte il risultato di questa peculiare organizzazione del comparto produttivo.
L'opportunità di crescita passa attraverso una Infrastruttura Digitale
La crisi generata dalla pandemia rappresenta un momento di grande discontinuità ma porta con sé grandi opportunità per ripensare i processi e la produzione in genere cogliendo ciò che solo la tecnologia digitale può portare. Ripensare le filiere produttive e le loro catene del valore con un utilizzo più massiccio di infrastrutture e tecnologie digitali porterà le imprese a dotarsi di strumenti digitali che integrano in sé sostenibilità ambientale e maggiori capacità di sviluppo e controllo. Tutto ciò sarà possibile solo avendo a disposizione nei Distretti industriali italiani una capillare infrastruttura in fibra ottica.
---

---
Ultranet costruisce una rete ULTRAveloce dedicata ai distretti industriali in Italia.
Ultranet permette alle Aziende presenti nelle Aree Industriali di usufruire di servizi integrati (TLC, Energia, Gas, smart services) a banda ultra larga attraverso la realizzazione di infrastrutture in fibra ottica. Ultranet, avvalendosi delle proprie competenze, realizza collegamenti in fibra ottica per le Aziende basati su tecnologie punto-punto FTTO (Fiber To The Office) o punto-multipunto FTTT-FWA (Fiber To The Tower) per fornire connettività simmetrica Ultraveloce.
Lo SMART DISTRICT di Ultranet
Grazie alle infrastrutture ultraveloci in fibra ottica di Ultranet le filiere produttive potranno avvantaggiarsi di soluzioni di automazione, di manutenzione da remoto in tempo reale (anche attraverso la realtà aumentata), ma anche di tecnologie per la sicurezza fisica con soluzioni di videosorveglianza, gestione della logistica, soluzioni IOT . Potranno essere abilitate anche soluzioni di smart working, la gestione della continuità operativa e la sicurezza del patrimonio informativo, degli ambienti produttivi e del personale. Le infrastrutture e le tecnologie di Ultranet sono a disposizione delle imprese italiane per tornare a crescere insieme.
---
Verifica se Ultranet è nel tuo distretto
---